Return To The Top
Stuart Hyundai Sonata Exterior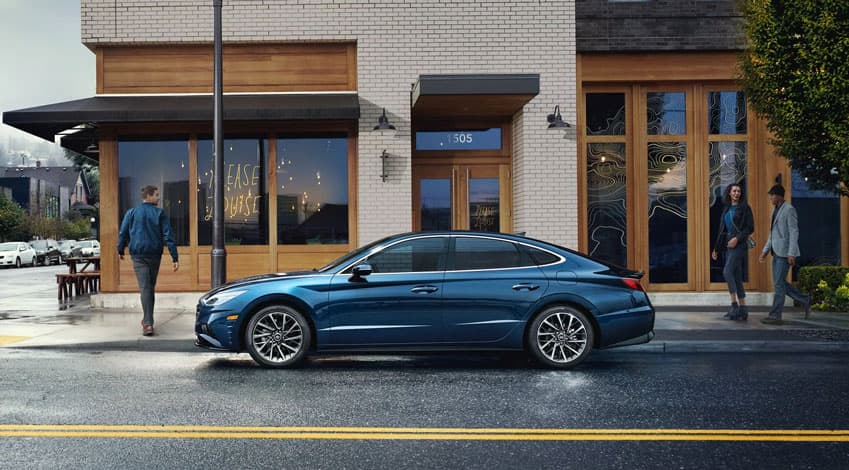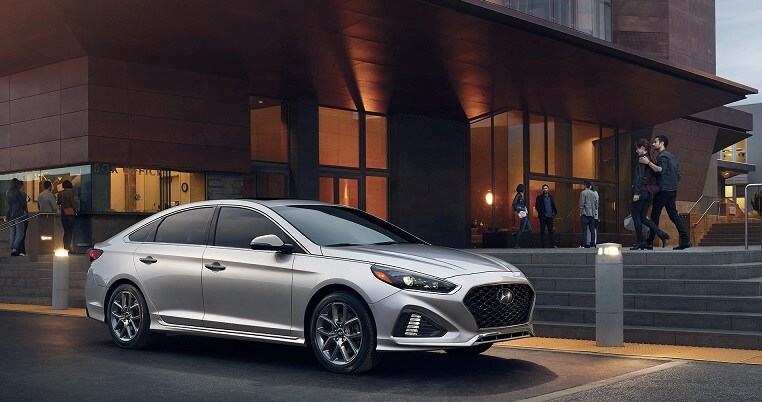 Elevate Your Style With An Amazing North Palm Beach Hyundai Sonata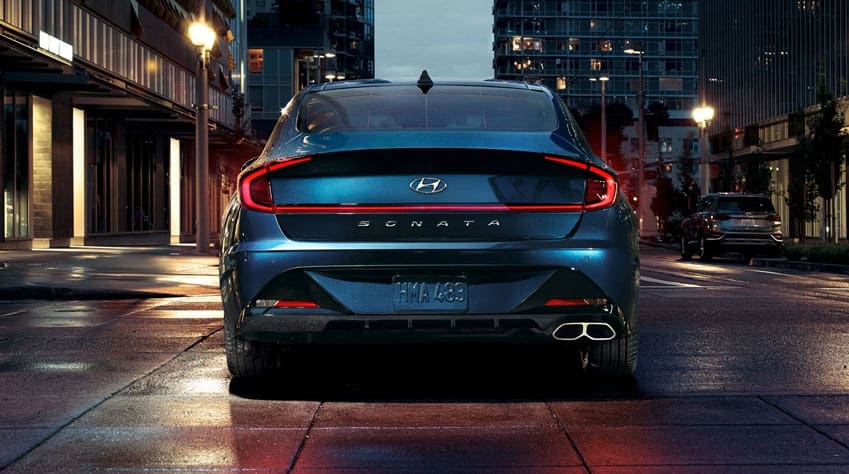 North Palm Beach Hyundai Sonata midsize sedans have become the must have vehicle of South Florida. And, for good reason. New car buyers are looking for sleek, sporty, affordable, new midsize sedan that stands out everywhere. From North Palm Beach to Hobe Sound, this vehicle is making huge waves. Not to mention, this vehicle is pulling everyone with it's bold, sophisticated exterior design. At first glance, it's obvious that this Hyundai model is nothing like your typical midsize sedan.

Sculpted with chic, magnetic lines, and attractive curves, this car is a true success. Garnished with projector beam headlights, lamp type daytime running lights, and radiant center mount  high stop lights, this car is remarkably stunning.
Even from a distance, this automobile wins the crowd with a new shining chrome tipped single exhaust, chrome window belt molding, and protective solar control glass. Partnered with body-colored door handles, and fresh new grille marked with a dazzling Hyundai Logo, the new Sonata is a true eye opening experience.

Beyond the aesthetics, this new Hyundai car is perfectly designed with the perfect dimensions. As a result, this vehicle makes it  easy for you get in and stretch out. All the while, making it easy for you to squeeze into tight parking spaces near Palm Beach Shores. But don't just take our word for it. Come check out how much more room the new Hyundai midsize sedan has in store for you:

North Palm Beach Hyundai Sonata Dimensions:
Wheelbase: 111.8-inches



Length: 192.9-inches


Width: 73.2-inches

Height: 56.9-inches



Wheels: 16-inch alloy wheels with 205/65R16 Tires


Curb Weight: 3,120