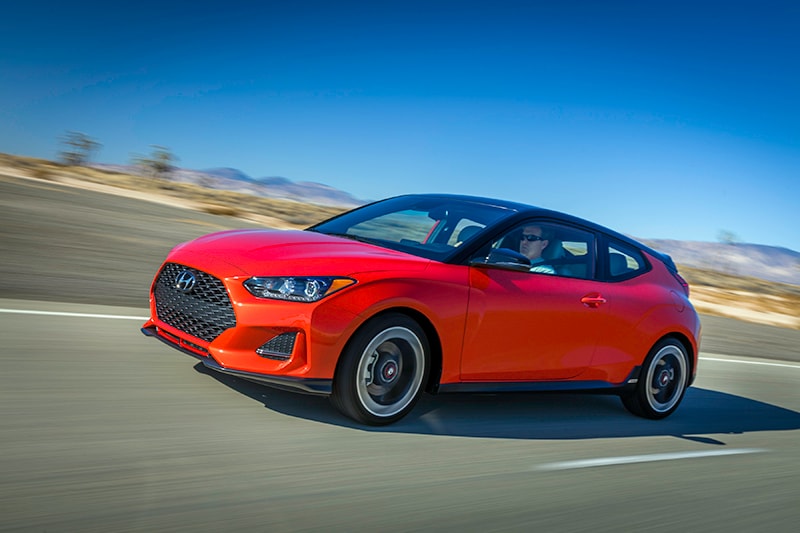 With its innovative three-door configuration making waves from the day it first appeared in the marketplace in 2012, Hyundai's little hot hatch has become even hotter. Say hello to the 2019 Hyundai Veloster.

The three doors that made it famous when it was introduced in 2012 remain. It's still one of its quirkiest charms. Hyundai flew us to Austin, Texas, one of the quirkiest cities in America, to test drive the new Veloster. It was the perfect location to test the car, considering the city motto is "Keep Austin Weird." It's perfect.

A "reverse halo car," the Veloster bucks the trend of a typical halo model by being priced at the lower end of the pricing spectrum. But just because it is priced that way doesn't mean it lacks any of the features that we have come to know and expect in a new model vehicle.

Designed to appeal to younger, less affluent buyers, as a bridge vehicle to the Hyundai and Genesislineup, it has been sent to finishing school where it received a taut new body, new suspension and interiors. But wait! There's more!

With all these changes, the 2019 Hyundai Veloster clearly fits into the popular hot hatch segment of Sport Compact cars that are known for being Fast, Small and Fun. 

The 2019 Veloster hits the playground with a pair of powertrain choices that will appeal to all comers. Base power is provided by Hyundai's gas-sipping Nu 2.0-liter Atkinson-cycle inline four-cylinder engine producing 147 horsepower and 132 lb-ft of torque, up 15-horsepower and 12 lb-ft more than the 2017 model. (Hyundai did not produce a 2018 model). This base powertrain
mates to either a six-speed automatic or six-speed manual transmission.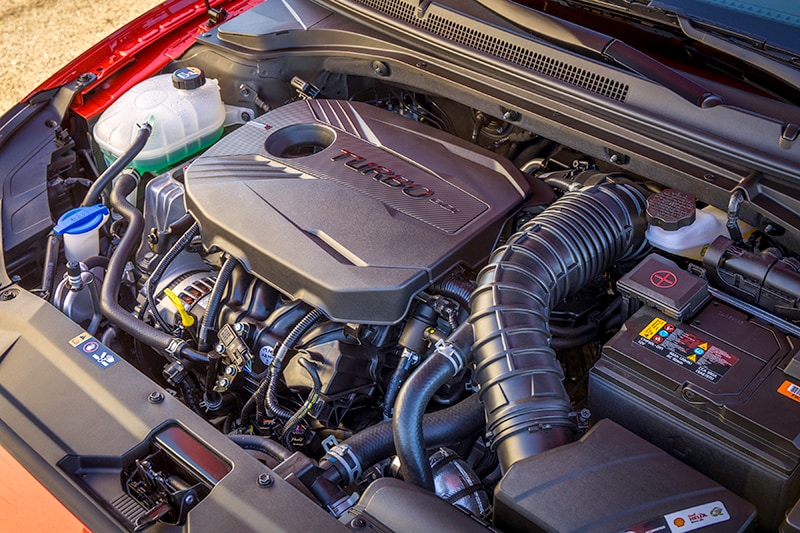 Next up is the exciting Gamma 1.6-liter turbocharged four-cylinder engine that produces 201 horsepower and 195 lb-ft of torque. Used in other vehicles within the Hyundai lineup, this engine can be had with a buyer's choice of SHIFTRONIC seven-speed dual clutch transmission that allows you to shift with steering wheel-mounted paddle shift levers, or as an R-Spec version with a six-speed manual transmission and super slick B&M (of drag racing fame) stick shift. It's a lot of fun and will allow you to channel your inner road racer alter ego.
A couple of cool features: There is an over-boost function that kicks up the twist in the 1.6-liter Turbo from 195 to 202 lb-ft of torque. Torque Vectoring is now standard throughout the line to assist with dynamic handling, by interfacing the electronic stability controls (ESC) with sensors that help slow down the inside wheel of any turn.
On the backside, the previously used torsion beam rear axle has been retired in favor of a contemporary multi-link rear suspension. That, and other revised, and lightened suspension bits have made for a much more agile specimen.